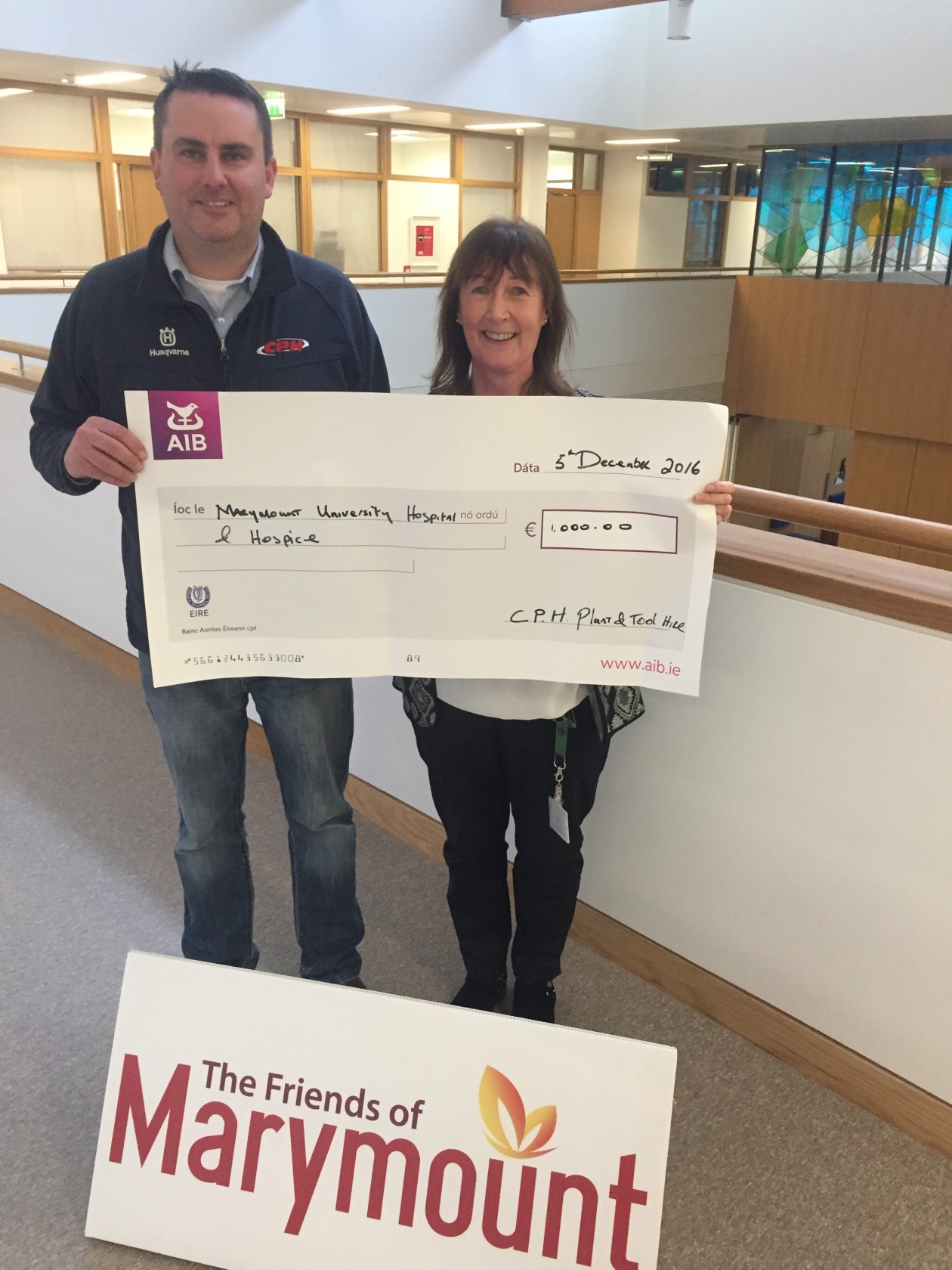 November 2016, CPH staff raise €1000 for Marymount Hospice.
We were delighted to present Marymount Hospice with a cheque for €1000 following our Movember fundraising campaign at our Cork depot.
While growing some ridiculous moustaches throughout the month of November, our Cork depot staff collected donations in store and while out delivering plant and tool equipment to the Cork area.
We are very thankful to everyone who donated to this great cause. Good fun was had throughout the month and most importantly we got some great donations to benefit the fantastic work done at Marymount Hospice, Cork.