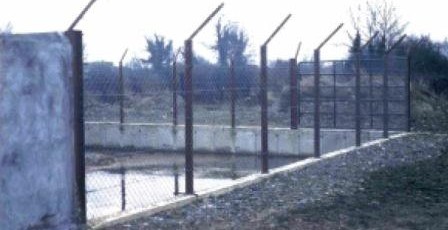 Prevent farm accidents with the right structures in place
As the tragedy of farm accidents and deaths continue the Health and Safety Authority (HSA)in conjunction with all of  the farming organisations are working tirelessly to reduce the likelihood of such events, as prevention is a far better approach to the problem than dealing with tragedies after they happen. One very stark statistic from the HSA is that from the years 2000 to 2010, 30% of child fatal accidents on farms were caused by drowning in slurry or water. In the same period 8% of deaths to elderly farmers were caused by drowning.
It is the HSA's recommendation that all open slurry tanks should be protected by an unclimbable fence or wall at least 1.8 metres high, with locked gates. If your tank is not protected don't you think that it is high time that it was?
The fence will have to be sturdy and secure and as such will have to be erected in a very professional manner and there are many companies who specialise in this work. If you decide that you want to do the work yourself you will need to drill the concrete structure to an exact width and depth to ensure that the fence posts are secure to enable high standard connection of the fence and to ensure that they can withstand impact or general wear and tear.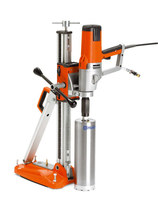 A recommended tool for this job is the Husqvarna 230DM drill motor with a fixing stand to enable you to do the job to the highest standards and with your own safety
in mind. For more information on this Husqvarna equipment and on how to best tackle the job contact your local Husqvarna construction agent today at Charleville Plant Hire or The Husqvarna Construction Centre at CPH Cork.
Don't wait for an accident to happen before you do something. Act now and avoid the tragedy of another farm accident.