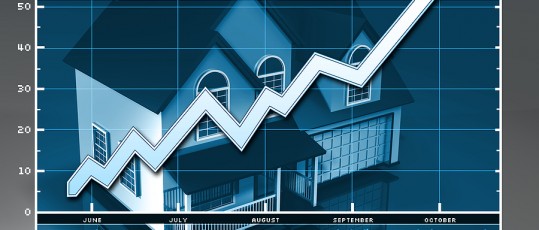 Survey shows record increase in housing activity.
September saw a further strong monthly improvement in the Irish construction sector, led by the fastest rise in housing activity in the survey's history. New business and employment both rose at sharper rates than in August and sentiment regarding the future prospects for activity remained strongly positive.
The Ulster Bank Construction Purchasing Managers' Index®(PMI®) – a seasonally adjusted index designed to track changes in total construction activity – posted 61.5 in September, broadly unchanged from the reading of 61.4 in August and thereby signalling a further strong rise in activity at Irish construction firms. Activity has now increased in each of the past 13 months, with panelists linking growth to the securing of new contracts.
Commenting on the survey, Simon Barry, Chief Economist Republic of Ireland at Ulster Bank, noted that:
"The recovery in Irish construction continues to gain strength, according to the results of the latest Ulster Bank Construction PMI survey. The overall PMI index for the sector was broadly unchanged at 61.5 in September, as activity posted another month of rapid expansion. Total activity has now recorded increases in each of the past thirteen months. Of particular note in the latest results is the fastest rise in housing activity in the survey's fourteen-year history – an encouraging sign that sustained, and badly-needed, increases in residential activity are now taking hold. The latest results also point to further sizeable advances in Commercial activity, albeit that the pace of increase eased a touch for the second month running.
"Further very solid gains in overall activity seem likely in the months ahead judging by another very strong reading in the new orders index, with almost half of respondents reporting that new business levels rose last month. And with activity and new orders both maintaining favourable trajectories, survey participants are responding by adding further to their staffing levels. The employment index recorded a thirteenth consecutive month of expansion last month, with the rate of job creation picking up to its fastest since April. Sentiment among firms about the sector's prospects over the coming twelve months remains very upbeat with confidence remaining at near-record levels in September." Record rise in housing activity.
The rise in total activity was partly driven by strong growth in activity on housing projects. Residential activity increased at the fastest pace since data were first collected in June 2000. Commercial activity also rose at a sharp pace in September, albeit the weakest in three months. On the other hand, civil engineering activity continued to decrease, and at a faster pace.
(source: www.irishbusinessmagazine.ie)